Custom TV mount for the cockpit on a FV270
So I've been checking out everyone's TV mounts for the cockpit on the bigger Rinker's (31, 33 ft, etc) and it seems a lot of mounts are on the arch which is perfect as far as viewing, but posed a challenge on the 270 due to no speaker hole to gain access inside to support the mount. I though about mounting a flush mount rod holder/flag holder near the trash bin, but then a better idea (in my mind at least) hit me! Using the sink drain as a mount that could hold a pole and be totally removed for storage and look stock with no extra holes/mounts left visible. The TV has a quick release mount on it so it came off and hang back on the swing bracket in the cabin. Here is what my dad and I came up with.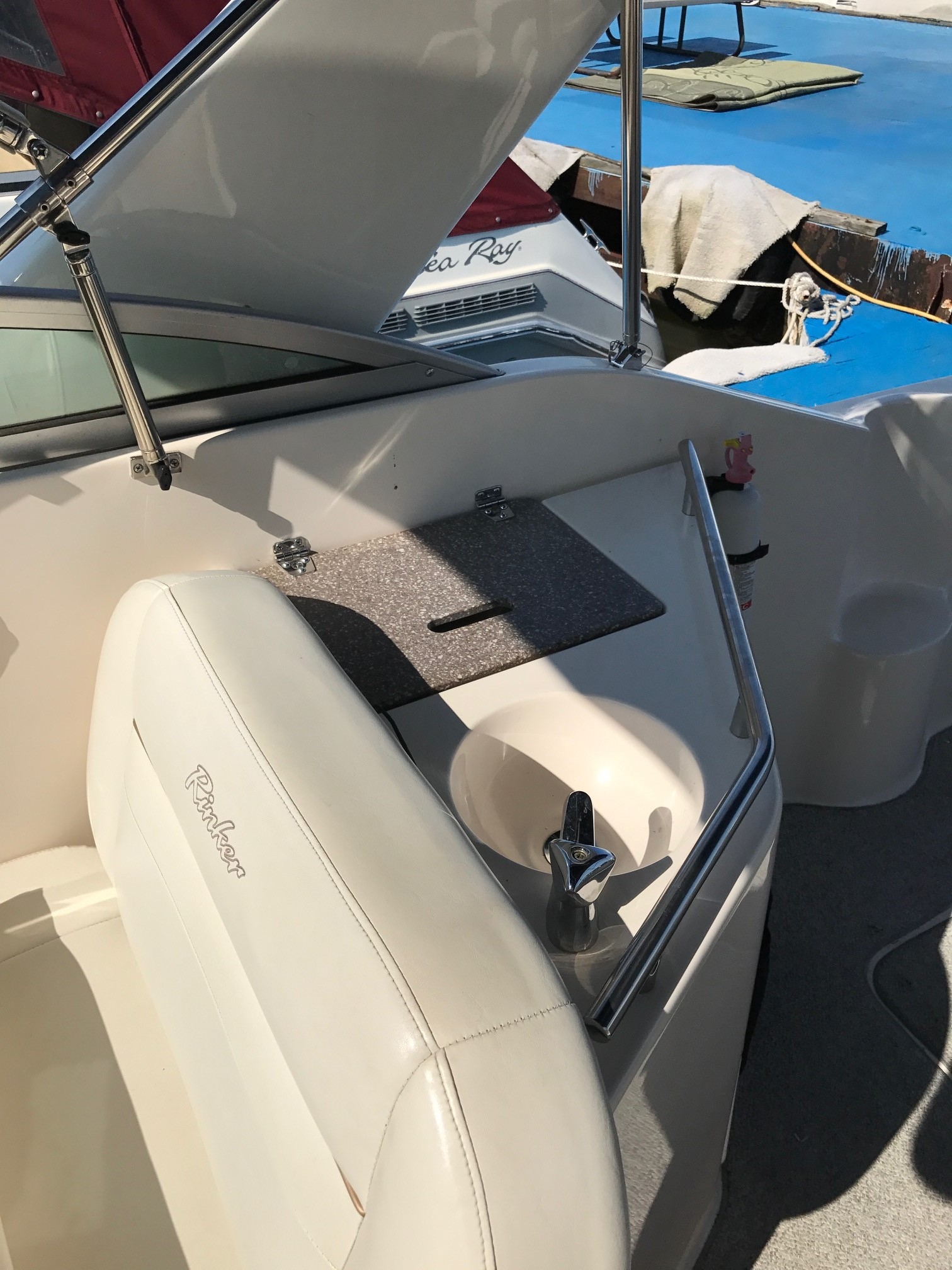 The bent black bar is high enough that you can open the trash bin lid to throw stuff away and also high enough that you can swivel it over the seat backrest to point the TV out the back of the boat to view while on the dock. I ran an AUX cord to the radio so I can listen to the TV audio on the boat stereo system. I still have to powder coat the mount black as it just has a mesh hose cover on it now. All in all really happy with the ability to move the TV from the cabin to the cockpit with minimal effort, makes college football Saturdays and NFL Sunday's on the boat that much better!